2016: AWARD FOR DEVELOPMENT AND EMPLOYMENT
This year, once again, the Ravenna provincial CNA (National Confederation of Crafts and Small and Medium Sized Businesses) gave the "Development and Employment" award to eleven associated enterprises that, in 2015, stood out for having grown their business through an increase in their employment base.
Additionally, for the third consecutive year, we added a special section to award an additional three associated enterprises that stood out over the past decade for having increased their number of employees, or for having kept it constant over time.
There are therefore 14 companies awarded in the 18th anniversary of this event, and approximately 250 companies that we awarded in this time period.
For us, this is an important acknowledgement, not a nominal one, because the associated enterprises that won the award—to whom we provide a payroll service—have once again shown how much vigour, strength and potential lies within the craft and small-sized enterprises of our province.
And they show it especially through their growth performance in quality and quantity, their true ability to tackle the challenges of national and international markets—but also, and especially, for their local roots, their true, real attachment for the land in which they work, creating wealth and employment.
These are the key features of this segment of companies—craft and SME—that we are proud to represent-
We say so with pride, because all this took place during a year, 2015, that—as the Chamber of Commerce duly noted—confirmed a scenario, for our economy, that remains grim while it trends towards improvement.
In this situation of constant hardship in our economic system, the data that most worries us concerns the performance of the business system, particularly the widespread entrepreneurship segment.
On 31 December 2015, 40,498 companies were registered at the Ravenna Chamber of Commerce: there was a decrease of 236 units compared with 31 December 2014, or a rate of change of -0.57%. The decrease over the past five years was of 4.1%, or -1,733 business units. Compared with the overall provincial average, the setback for the craft sector was greater. Over the same period, craft businesses went down by 195 units, or -1.8% (there were 10,777 craft businesses entered in the Register as of 21/12/2015). Over the past five years, the sector lost 1023 companies, or -8.6%.
In spite of all this, in these difficult years, enterprises have accomplished a miracle: they have endured and succeeded in staying in the market.
Today, it is essential to focus policy on enterprises, on which employment depends, reducing the tax burden on both fronts, bringing it more in line with the more competitive European economies.
Recovery can only happen by giving the economy a boost, and it is therefore crucial to encourage the creation of new enterprises by giving absolute priority to the young, to women. Because while the economic crisis is still here, it's also true that we are looking at a system of small and medium-sized enterprises that is enduring with determination, contributing to the economic performance of our territory and its social cohesion. Several factors have contributed to these positive business results: human capital, the managerial skills of our entrepreneurs, their relational system, the desire to innovate, to internationalise, and to bolster relationships and bonds by establishing the enterprise networks of consortiums.
The commitment that entrepreneurs and associations have deployed to tackle the crisis is definitely a crucial element, but today we need above all an extraordinary effort to accelerate the innovation process of the political and institutional system of the country that must move, first of all, from a reduction in public spending.
And the entrepreneur system requires solid and immediate answers on several fronts: lowering the tax burden, reducing payment times by the public administration, simplifying and cutting red tape, increasing access to credit.
These are essential answers to meet the challenges of innovation, internationalisation and to relaunch the Made in Italy label. Our slogan: focus on the real economy to restore our country's growth.
These are today and tomorrow's challenges. Complex and tough challenges that we must overcome at all costs in order to lead our economic and social system to a path of renewed development.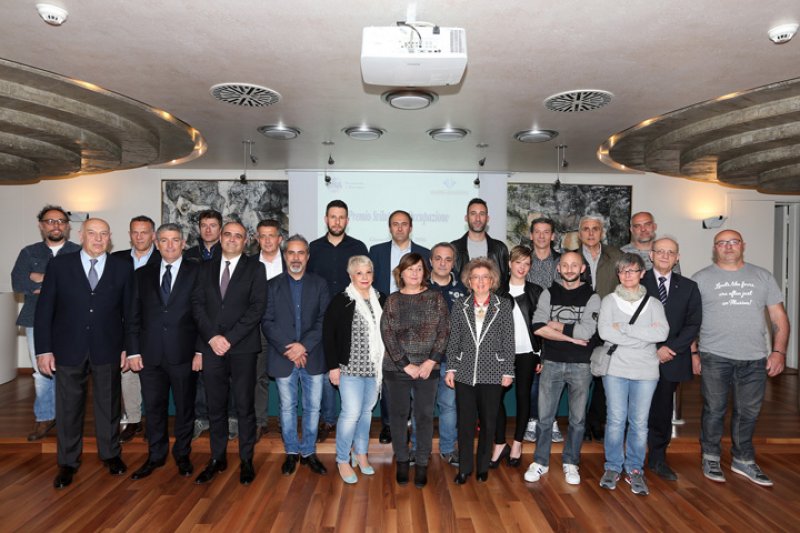 News and updates