Painting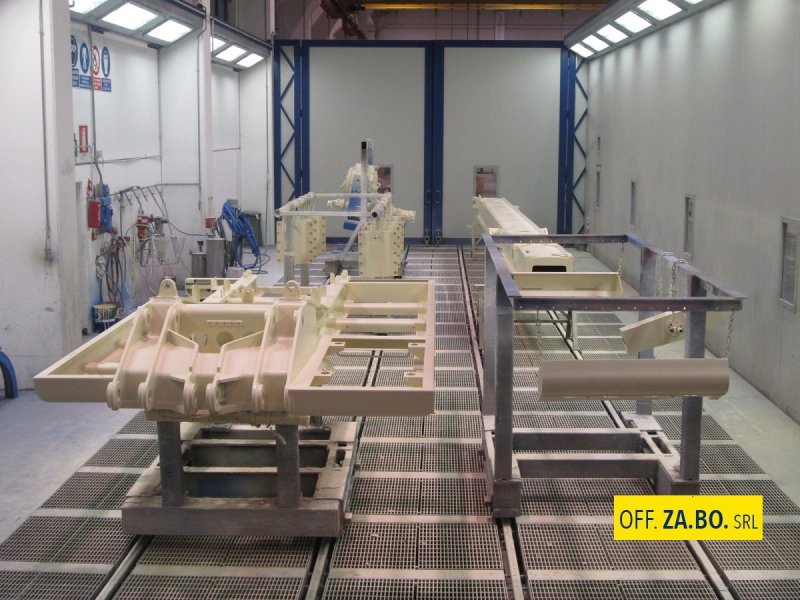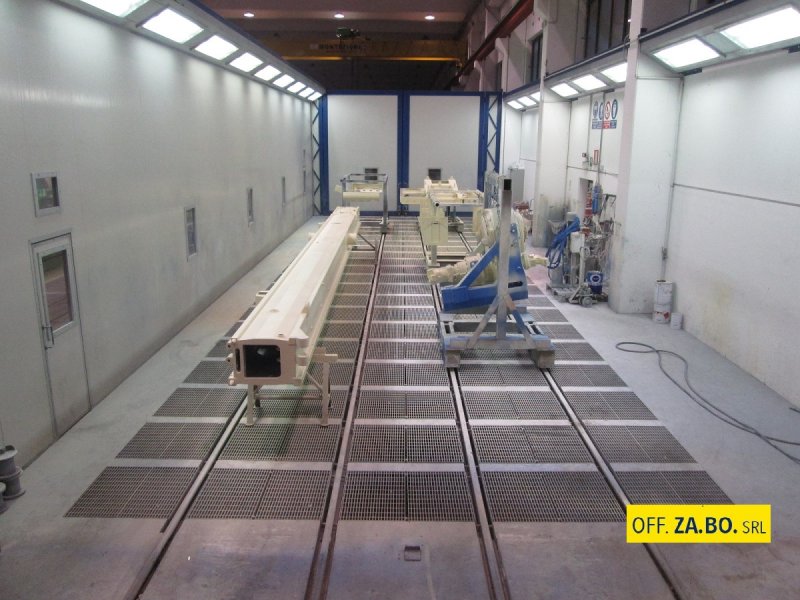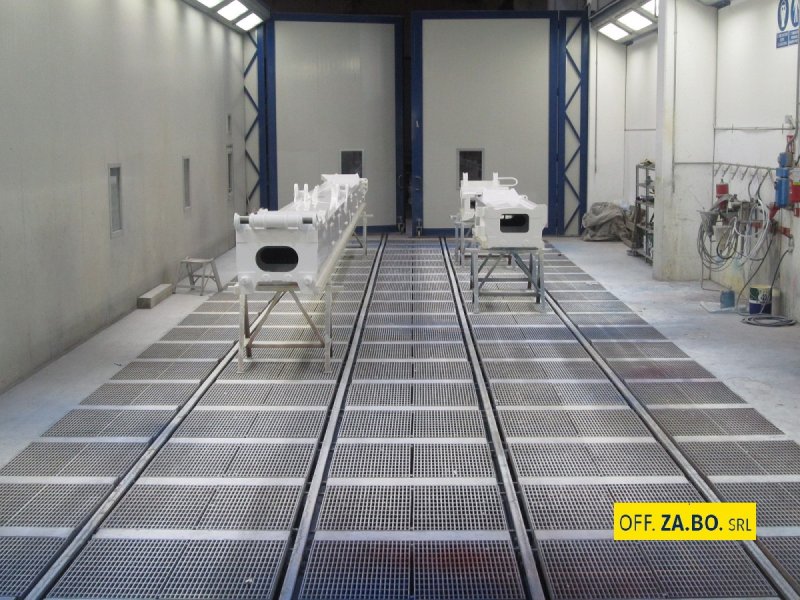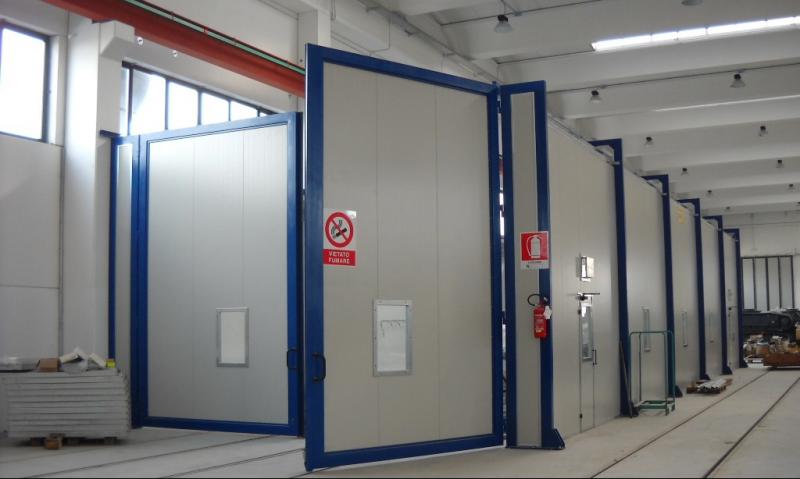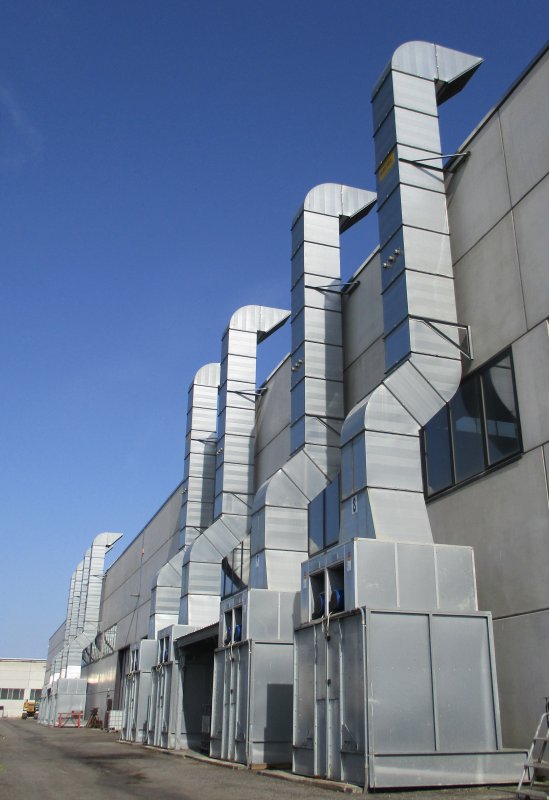 The painting system built in the new warehouses in 2010 is a double system with wet scrubber. The two booths have the same specifications:
Length: 23,200 mm
Height: 5,000 mm
Width: 7,800 mm
They are open at the top in order to allow large parts to be moved with bridge cranes.
For smaller parts, we can use rail transfer carts that run the whole length of the booths.